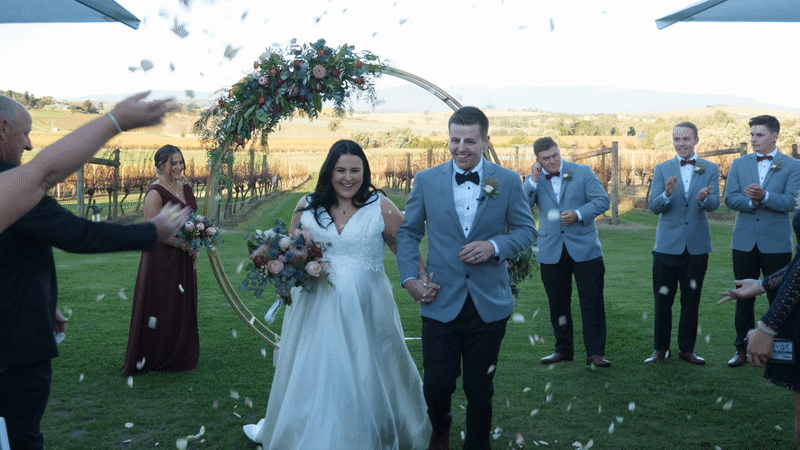 Melbourne Wedding Videography
Easy. Simple. Hassle-free.
Beautiful. Natural. Artful.
Why book the Merri Studio for your wedding videography?
The Merri Studio is extremely passionate about the craft of filmmaking. From choosing the right angle, recording candid moments to editing a gorgeous wedding highlight video, we are driven by the art of cinema and by the desire to capture your wedding story.
​
The Merri Studio is an all-inclusive wedding vendor that proudly offers all couples wedding videography. We deliver premium quality at competitive prices. The Merri Studio also offers combined photography and videography packages.
Our wedding videography sessions are easy, relaxing, enjoyable, and fun - it's just like catching up with an old friend, but where that old friend takes some awesome wedding videos.
With every package, your wedding is professionally filmed using industry-standard Sony 4k video cameras and broadcast-quality audio recorders.
After the wedding, you will receive a 1 minute teaser video 48 hours after your wedding - we know you'll want to share the love and that's why we get this to you fast. We then spend lots of time in the studio creating your unforgettable wedding highlight video. As standard practice, you will have a chance to approve the highlight video or ask for some changes.
Lastly, you will receive all the videos in a beautiful USB and box. This not only includes the highlight video, but also includes full-length, edited videos of the formalities - ceremony, entrance, speeches, cake cutting and first dance.
​
​
The wedding teaser is a one-minute, tantalising sampler of your wedding day. Full of emotion and showcasing the beats of the day, the teaser will hook you into wanting to see more.
​
Crafted 48 hours after your big day, the teaser is the best way to announce to the world that you're married! <3
​
The teaser will get you excited for the upcoming wedding highlight video, the main show piece.
The wedding highlight video will just melt your heart.
​
This is where you grab the popcorn, a box of tissues, and sit back and relive the best day of your life. You'll definitely be watching your highlight video on repeat.
​
Presented in crystal clear 4k, this video will look stunning now and forever, well into the future when you watch it on your golden anniversary.
​
The wedding highlight video premieres two weeks after your wedding, so you won't be waiting long.