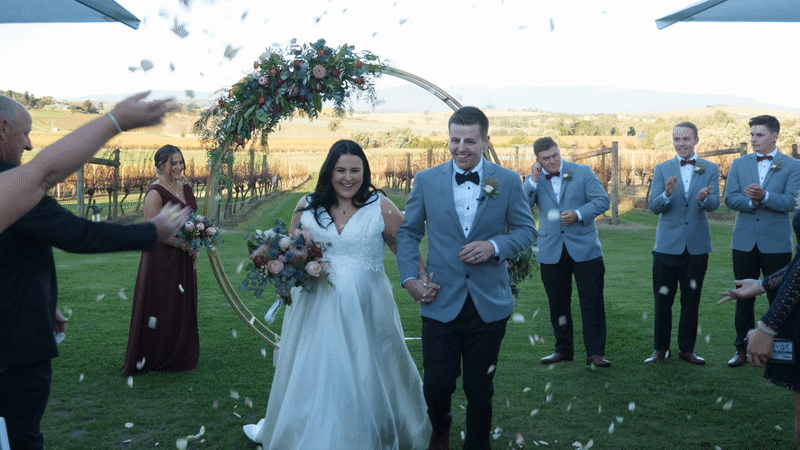 Melbourne Wedding Videography
Easy. Simple. Hassle-free.
Beautiful. Natural. Artful.
Your wedding filmed in stunning 4k
Capturing those special moments
So you can treasure them for life
The Merri Studio offers beautiful and candid wedding videographer services to couples in Melbourne.
​
The Merri Studio is friendly, professional, creative, hardworking, and dedicated to the art and craft of making gorgeous wedding movies.
With over 10 years experience, your wedding is expertly and beautifully captured using the latest 4k Sony video cameras, audio recording, and drone.

Our wedding videography packages and prices are listed below. There are range of options and something for everyone, whether you are looking for an affordable videography package or comprehensive coverage.​
​
All wedding videography packages include a wedding highlight video and full-length videos of the wedding day. These videos are presented digitally and in an elegant USB and keepsake box.
​
The wedding highlight video will just melt your heart.
​
This is where you grab the popcorn, a box of tissues, and sit back and relive the best day of your life. You'll definitely be watching your highlight video on repeat.
​
Presented in crystal clear 4k, this video will look stunning now and forever, well into the future when you watch it on your golden anniversary.
​
The wedding highlight video premieres two weeks after your wedding, so you won't be waiting long.
Featured Wedding Highlight Videos